Google Web Designer is a standalone program for creating interactive HTML5 banners and other HTML5 contents. GWD is compatible with Windows, Mac and Linux operating systems.
With GMD, you can create WYSIWYG (What you see is what you get) interactive HTML5 designs. Google Web Designer allows beginners to create simple interactive designs while allowing more experienced developers to turn out more complex designs such as 2D and 3D animations.
Although there have been a lot of improvements and updates since the release of this tool in 2013, some quarters are of the opinion that it is not yet a complete tool for web design.
11 Features of Google Web Designer
In this article, we're going to look at some of the interesting features of GWD that makes it a skilled tool for both beginners and pros alike.
1. HTML with Pages
The HTML with Pages feature of the GWD allows users to turn pages into HTML files without coding. Also, this makes it possible for users to instantly convert Google Drive pages into HTML files.
2. Fluid Layout
This fluid layout allows users to compress and expand size and position of elements by percentage without altering the original structure of the element in the container.
The fluid layout came as an improvement over the initial fixed layout. With this new improvement, users can now resize the container without tampering with the layout.
3. Animation Modes
Animation Mode is a very important feature of the Google Web Designer. Two animation modes are available on GWD – Quick and Advanced modes.
These modes offer animation options like auto keyframing, timeline events, animation scrubbing just to mention a few.
4. Event System
Google Web Designer's event system allows users to generate more creative designs by converting imported actions from outside GWD into custom actions on GWD.
5. Groups
This is a retentive tool of GWD that allows you to effect a change across various instances. This feature allows you to design reusable objects and then apply them across all its instances eliminating the need for copy and paste.
6. Build Your Own Component (BYOC)
Build Your Own Component (BYOC) feature of Google Web Designer is exactly what the label says it is. With this feature, you can build new or enhance existing components according to your needs. Custom components built outside GWD can be imported into GWD as zip files and acclimatized as native components once imported.
7. 3D Authoring Environment
Part of GWD's highly interactive environment is a 3D stage rotate tool that allows users to click, drag and rotate objects at will.
8. DoubleClick Studios
Google Web Designer is integrated with a DoubleClick Studio which allows designers to create highly responsive banners that display across mobile and desktop devices. Apart from that, this feature allows you to publish your designs directly to DoubleClick Studios.
9. Google Drive Integration

GWD utilizes Google Drive to publish documents. This integration of Google Drive to GWD makes it possible for designers to preview their contents on any browser.
10. Custom Swatches
Custom Swatches feature on GWD offers a color panel loaded with a wide range of colors for designers to choose from. It also offers a custom color gradient option according to the user's preferences. You also get to save your custom colors at the end of the day.
11. Web Components
Web components are cool interactive features that have been loaded into GWD. There are revamped web components like 360 Gallery, Carousel Gallery, Swipeable Gallery, Canvas Shapes, Map, iFrame and YouTube. These components also include gesture components for mouse tracking, taps, clicks and other touch gestures.
13. Google Web Designer Components
Haven seen some incredible features loaded into the GWD; let us also explore some top components of GWD.
1. Gesture
The gesture component allows you to add gesticulating elements that capture users' attention on your project e.g. hand wave.
2. Tap
The tap component is used to create clickable elements that can be dropped anywhere on the screen.
3. Tap to Call
The tap to call component is used to initiate a phone call by tapping on the screen which redirects to the phone dialer.
4. Image Button
The image button includes an unpressed, pressed and hover image component which can be dropped anywhere on the screen.
5. Swipeable Gallery
The Swipeable gallery helps you create a playable gallery with a number of images.
6. Carousel Gallery
This component helps you to create a carousel of swipeable gallery of images with a 3D look.
7. 360° Gallery
Just as the name suggests, the 360° gallery enables you to show images from different angles and sides by just swiping on it.
8. Gallery Navigation
This component allows you to add an easy-to-use navigation pane to your swipeable gallery for increased user-experience.
9. Video/Audio Component

This component of GWD enables you to include custom videos, YouTube or audio clips as part of your project.
10. Street View
This component allows you to add actual street views to your project.
11. Add to Calendar Component
Add to calendar component makes it possible for you to create event reminders which users can add to their calendar with just a click.
12. iFrame Component
iFrame component of GWD enables you to embed external URL elements in your project.
13. Sprite Sheet
The sprite sheet is a GWD component that is used to create sprite-styled animations where several images are placed on one sprite sheet.
Google Web Designer Templates
Apart from highly interactive features and components of GWD, it also has some rich templates that help you add your perspective to your designs. Google Web Designer templates help you create fully responsive ad banners using existing templates.
Google Web Designer official web page is loaded with over 100 of such templates.  With GWD templates, it becomes a walk in the park to create highly responsive ad banners that convert.
Below are just a few Google Web Design templates that are en vogue.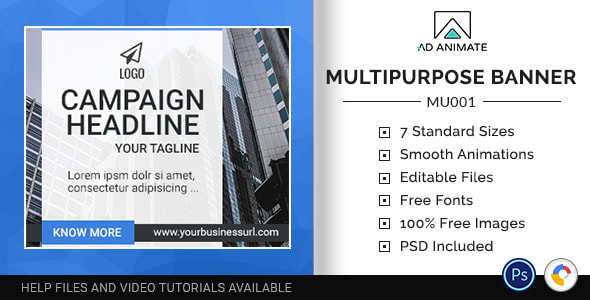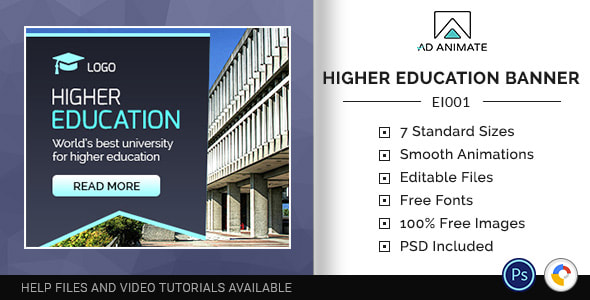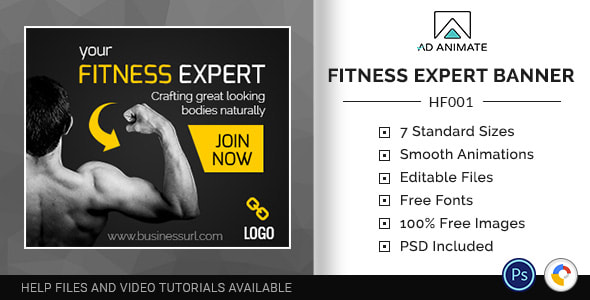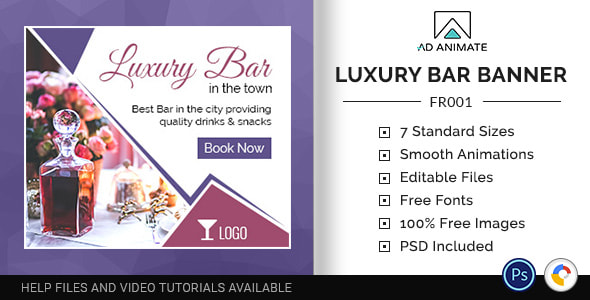 Shopping & E-commerce Banner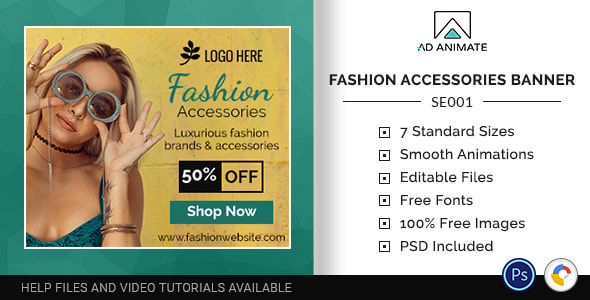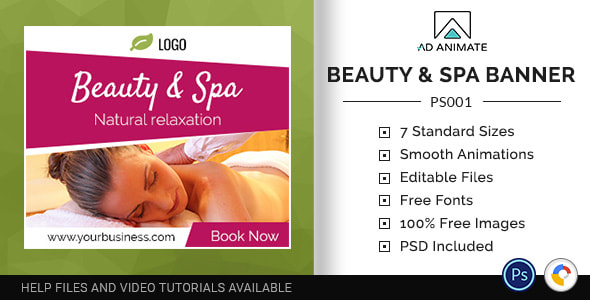 Google Web Designer Tutorials
Google Web Designer is totally free. You do not have to pay for it at any point during its use. To use it, head over to the official download page, download and install it.
If you're probably wondering how to use it for your designers, this Google Web Design tutorial is helpful and will give you a head start. You can also download this free Google Web Design tutorial pdf for a step by step guide on how to use Google Web Designer.
This video below on Google Web Designer tutorial will be of immense help to you.
Conclusion
Google Web Designer has tons of interactive features and components which makes it a great program for creating all kinds of ads. Most users are of the opinion that it has a number of limitations, an example of which is a lack of in text content creation feature which makes it a not so robust tool for full website design.